About Us
Thank you for visiting Olathe Toyota online! We want to share a little bit of our history with you.
Kenny Thomas purchased Olathe Toyota in 1994. We originally had a small store that could fit 3 cars on the showroom floor, 6 cars in our service drive and about 12 stalls in our service department. We have grown with our surrounding Olathe and Johnson County communities. In 2006 Kenny Thomas built our beautiful Toyota Image II facility and in 2015 we completed our second addition to our service department and tripled the size of our customer service lounge. We now have a showroom with 7 cars on display, an indoor service drive that will fit approximately 12 cars to keep you out of any bad weather, and our shop has 36 stalls. We have grown from a small staff to approximately 150 employees and pride ourselves in our excellent customer service.
At Olathe Toyota we have a staff of delivery coordinators to make sure you know how to work everything from the cruise control to the radio when taking delivery of your new Toyota. It is important to us for your sales experience to be the best possible. We want to have a lasting impression that you are happy to share with your friends and family.
When Kenny Thomas first moved here he became a huge supporter of Safe Home here in Johnson County and has continued that relationship to this day. Being a family owned business is very important to us and we want our customers to feel as if they are part of the family too. If anything ever arises we have a customer service manager that is happy to help. Thank you for visiting us online and we hope to see you in our store soon!
First Olathe Toyota Showroom.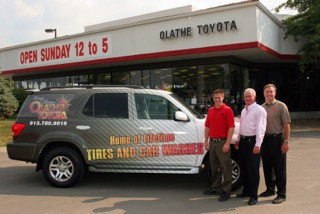 Original Shop and Construction of the New Service Drive.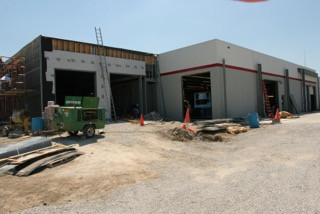 Grand Opening in 2006.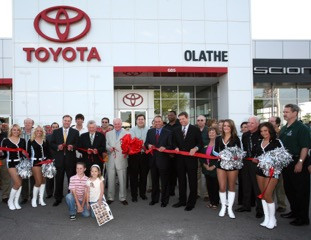 Olathe Toyota